Welcome!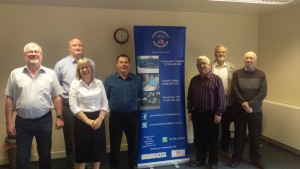 Basildon Community Transport Services is a local based charity based in the Basildon Borough. We cover the areas of Billericay, Basildon and Wickford. We offer various services to the elderly and disabled community such as transport services and also toenail cutting in the community.
We also provide a mobility hire service to the residents of the borough.
We have been running our services for over twenty years to the Borough of Basildon, formerly known as BDVC or Basildon District Volunteer Carers.
About Us
To sustain a high quality specialised transport service that matches the community needs and provides an improved quality of life for Basildon residents in a sustainable and socially inclusive manner.

To provide a customer focused transport service aimed at improving access to health, education, social and economic opportunities to all sectors of the community.

To help minimise carbon emission and to reduce car reliant travel by providing a service that matches the community needs, and to provide viable long term travel solutions.

To achieve this vision we are continually striving to add value and quality to all the services we provide. We remain focussed on not losing sight of the needs for the residents we provide services for.
Value for money
Provide a value for money service by the effective and efficient use of available resources, whilst aiming at the highest possible standards.

Good employment practice
Recognising the value of staff and volunteers and what we achieve together. Through collaboration, encourage good practice with our partners. Involving people: Respecting the needs, views and contributions of individuals welcoming the diversity of our community.

Service excellence
To have a sustainable organisation committed to the provision and expansion of levels of service to meet the needs of the community which sets high standards of service delivery. One which engages with, and builds upon, the strengths of its staff and volunteers, and is responsive to the needs of its clients.
• To increase ability to maintain independence and live longer in their homes

• To reduce feelings of isolation

• To increase confidence and self-esteem

• To increase ability to participate in local community life

• To improve well-being through increased choice of activities

• To increase ability to budget and choose good value and healthy food and other necessities

• To maintain positive social and family relationships.